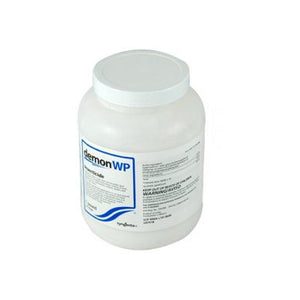 Demon WP Cypermethrin (Cockroach and Ants Control)
₱3,50000

₱3,500.00
Tax included.
Shipping
calculated at checkout.
---
---
A & E recommends that you use Demon WP for American Roaches, and other insects that enter homes from the outside. On the outside, spray all mulch, under bushes, foundation, and other areas where insects will be found, also around doors, windows, and other entry points. It's not unusual after you spray Demon WP to see quite a few dead roaches and other insects the next day.
Demon WP comes in a 1 pound container with a scoop for easy measuring. Demon WP is a Cypermethrin-based wettable powder concentrate that is effective against many different insects, including roaches, ants and other crawling pests. It has virtually no odor and is very easy to use. It's a fast killer with an excellent residual, and continues to kill for up to three months! A & E doesn't recommend the use of Demon WP on the inside of your home or business, as it can and will leave a visible residue.