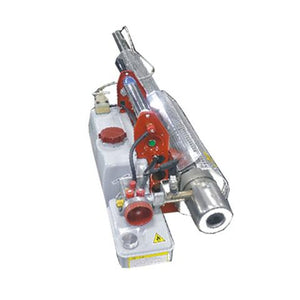 ARIMITSU BW-20S Thermal Fogging | Misting Machine
₱88,88888

₱88,888.88
Tax included.
Shipping
calculated at checkout.
---
---
Standard Type
Length of a meter, flexible. Not only can spray mist, and can spray fog, far range, large spraying quantity, diffuse effect is good, the droplet uniform and meticulous! Suitable for agricultural pest and disease control and prevention; health and epidemic prevention, sterilization and other occasions.
Feature Enhanced engine, high efficiency and fuel saving, strong power, large spraying quantity, the spraying effect is better. Manual start ignition. Precision control oil supply system, a more stable performance. The first easily detachable structure of patent technology, more convenient maintenance repair. Quality stainless steel solution tank, fuel tank, durable. Light alloy protection net , good heat radiating effect, simple and generous.
Areas Scope of application:Pest control in agriculture, food processing or farm disinfection, indoor and outdoor health and epidemic prevention, pest control and other occasions.
Specification
Technical parameters: Size :1170*300*320 (mm)
Packing size:1050*320*350 (mm)
Fuel consumption:1.2-1.4 litre /h
The spraying dosage:5-40 litre /h
Maximum power:≥17KW
Ignition mode:manual ignition
Safety net: Concise net
The fog particle diameter:The fog particle diameter less than 30 microns
Solution tank capacity:6.0 litre
Solution tank pressure:0.3-0.4bar
Fuel tank capacity:1.3 litre
Fuel tank pressure:0.12 – 0.15bar
Start power supply:3V 2pcs 1# dry batteries
The use of fuel:93# above pure gasoline
Application carrier:0 # diesel or white oil
Application of pharmacy:oily, water-based agent or wettable powder
Net weight::6 Kg
Gross weight:10.5 Kg